How Foot Traffic Data Helps New Yorkers Avoid Crowded Bars and Restaurants
Whether you're looking for a quiet place to unwind after a long day or seeking a lively location to catch up with friends, the bustling city of New York offers a diverse range of bars and restaurants. However, the city's popularity can often mean dealing with crowded venues, resulting in long waits and diminished experiences. Thankfully, BestTime.app's foot traffic data API has revolutionized the way we navigate this issue, providing real-time insights on the relative foot traffic of public venues, including bars and restaurants, in New York City.
BestTime.app's unique system works by offering a percentage-based foot traffic data for each hour of the week. This information empowers patrons to identify less crowded times at their favorite spots, helping them enjoy the city's vibrant culinary and beverage scene without the hassle of overcrowding. Imagine knowing the best time to visit that trendy new restaurant or avoiding the peak hours at your favorite neighborhood bar. With BestTime.app, these scenarios are no longer wishful thinking but a convenient reality.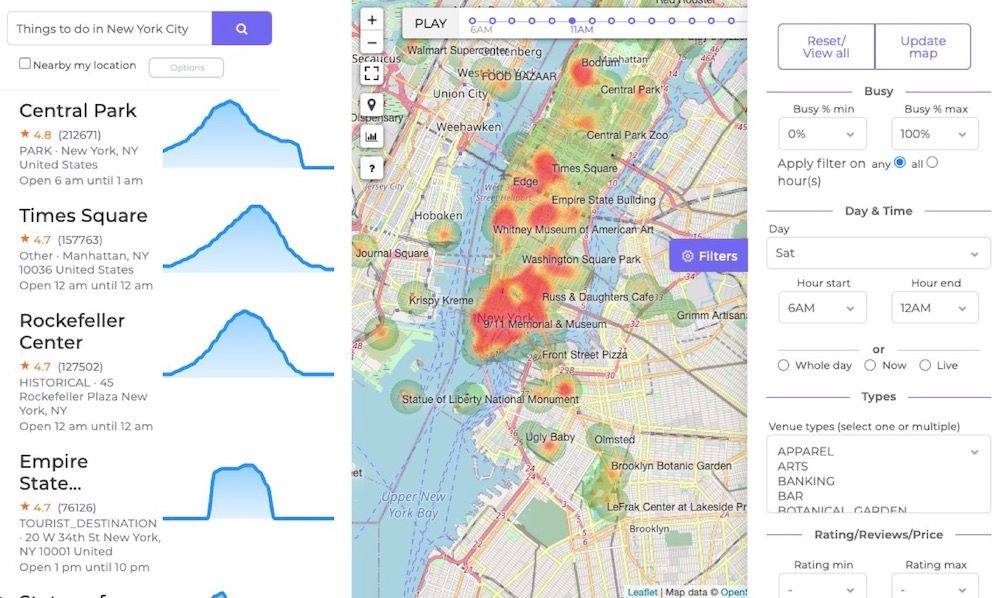 For business owners, this data is equally invaluable. Restaurants and bars can analyze their busiest and slowest hours, enabling them to adjust their staffing, inventory, and promotional efforts accordingly. This level of insight can greatly enhance operational efficiency, customer satisfaction, and ultimately, profitability.
In conclusion, BestTime.app's foot traffic data API is not just a tool, but a game-changer for both patrons and business owners in New York City. By effectively leveraging this data, New Yorkers can now enjoy their city's bars and restaurants to the fullest, while establishments can better cater to their clientele's needs. Whether you're a city dweller, a visitor, or a business owner, it's time to experience the best of New York, one uncrowded venue at a time.
For more info BestTime.app