Navigating NYC's Nightlife: Using Foot Traffic Data to Find the Best Time to Visit Clubs and Bars
New York City, known as "The City That Never Sleeps," lives up to its name with an exuberant nightlife that is second to none. From trendy bars in Brooklyn to swanky clubs in Manhattan, the options for a night out in NYC are virtually limitless. But how do you navigate this bustling nightlife scene without getting caught in a crowd? Enter BestTime.app, a groundbreaking foot traffic data API Saas that can help you strategize your outings based on the busiest and quietest times at your desired venues.
What is BestTime.app?
BestTime.app is a unique tool that provides relative foot traffic data for public venues such as bars, restaurants, shops, museums, parks, and beaches. The data is presented as a percentage from 0 to 100% for each hour of the week, allowing you to gauge how busy a location is likely to be at a particular time. It's important to note that BestTime does not provide absolute visitor numbers or seasonal changes, focusing instead on relative foot traffic trends.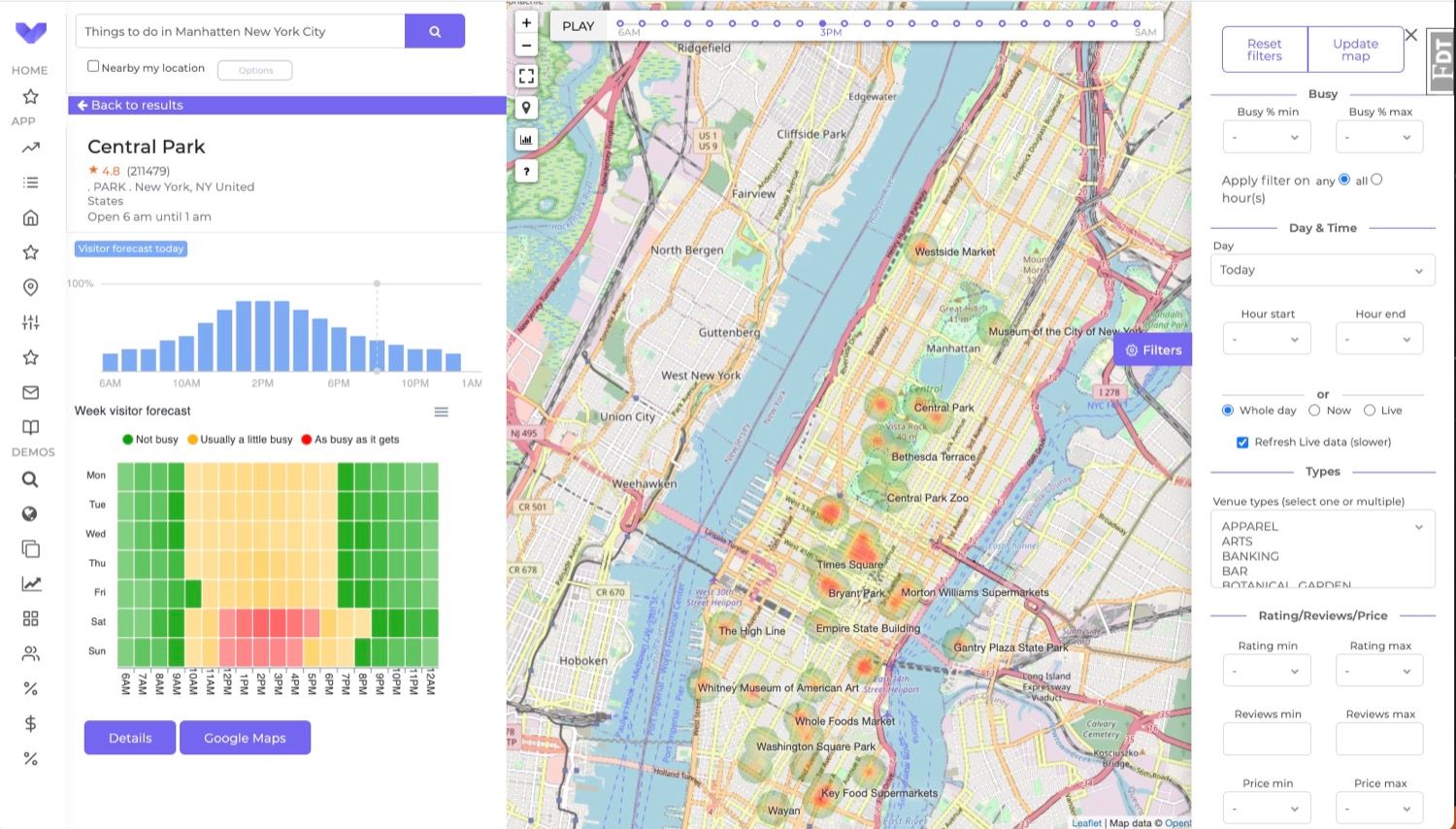 How Can Foot Traffic Data Enhance Your Nightlife Experience?
By leveraging the data from BestTime, you can strategize your outings to NYC's clubs and bars. Instead of walking into a packed bar or waiting in long lines outside a club, you can plan your night out based on when these venues are typically less crowded. This allows for a more enjoyable experience, giving you more time to savor your drinks, dance to the music, and socialize with friends instead of navigating through a sea of people.
The data can also help you discover less crowded, under-the-radar bars and clubs that you may not have considered before. You might just find your new favorite spot!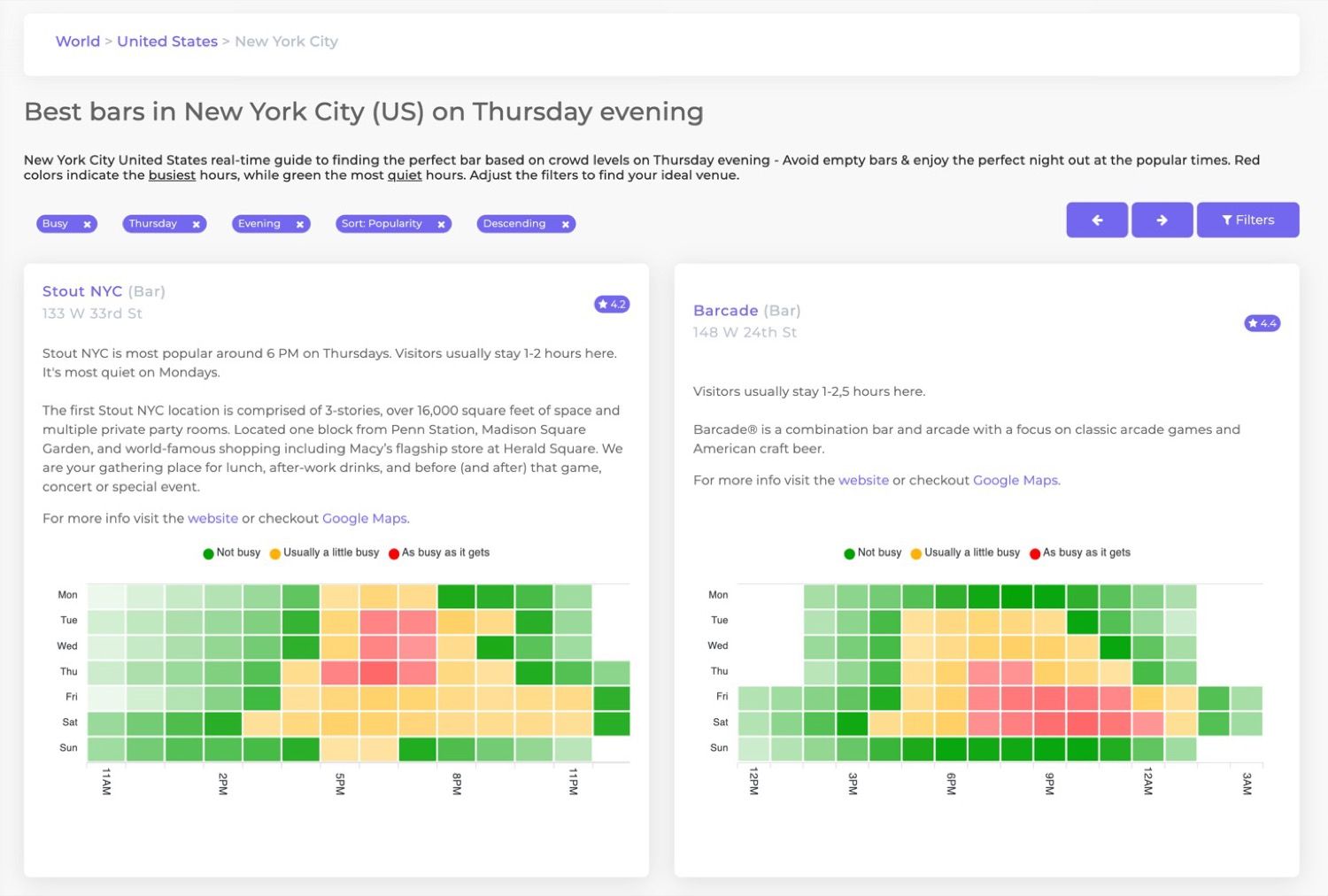 How to Use BestTime.app
Simply go to the website, select your preferred city (in this case, New York City), and then choose the type of venue you're interested in. You can then filter the venues based on how busy they are at specific hours and days of the week. The data is easy to read and understand, making planning your night out in NYC a breeze.
Conclusion
New York City's nightlife is vibrant and diverse, offering something for everyone. However, knowing when to visit your favorite venues can make a significant difference in your experience. With BestTime.app's foot traffic data, you can avoid crowded spots, discover new venues, and make the most of your night out in the Big Apple.
Ready to start planning your next night out in NYC? Check out BestTime's free tool here and learn more about BestTime here. Make every moment count and every experience memorable with BestTime.app.